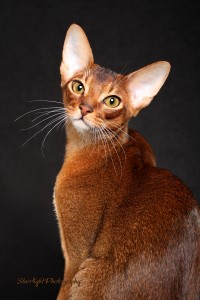 We are a small home based cattery in Missouri, showing and raising Abyssinians. Abyssinians are lively, fun-loving and have sweet social dispositions. Abys are very intelligent and trainable. They can learn to retrieve and will walk on a leash with harness. They adore heights; the top of cabinets is a favorite spot.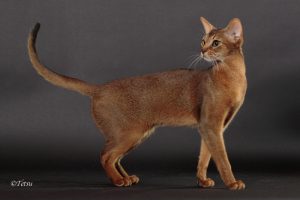 We occasionally have kittens for adoption, check the kitten page for details. Our kittens are registered in TICA and CFA.
contact us at Pierremontabys@gmail.com
Pierremont Thunder Rolls (aka Remy) and IW BW Pierremont Rocky Mountain Climbing (aka Riggs) are best friends. Remy (ruddy) is in the mist of his first show season. Riggs (blue) had a fabulous 2021/2022 season, securing an international kitten win and Best Abyssinian kitten in TICA.
Tegwen is a beautiful cinnamon Abyssinian. She achieved international placement in the 2020/2021 show season and the very Best Abyssinian in TICA world wide.
Niahm is a gorgeous and very sweet ruddy Abyssinian. She also had a great show season for the 2020/2021 show year, achieving international placement.
Tibet is a very handsome, blue Abyssinian. He had a very successful show career, achieved an International Win as Best Abyssinian in 2018/19 and 2019/20 show years, plus international placement in top 25 short hair pedigree cats of all breeds.
Aiofe is a beautiful ruddy Abyssinian. She also had a very successful show career with regional wins, placing in the top 25 for all breed kittens and all breed cats in the 2019/2020 show year.