We have kittens available for adoption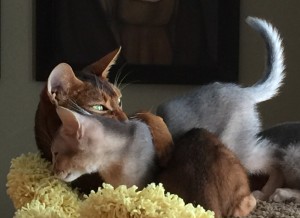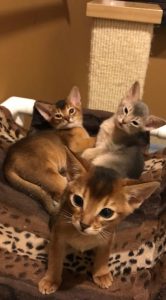 Each Pierremont Kitten will be placed in an approved, indoor-only home where they are given a lifetime of love. All pet kittens are placed with a neuter/spay agreement and health guarantee. The kittens are ready to leave for their new homes between 12-16 weeks of age. Arrangements can be made to either pick up the kitten or secure delivery.
All of these kittens are playing in their new homes!